Discover more from EAT. DRINK. THINK. from Edible San Francisco
Sign up for our free bi-weekly newsletter spotlighting seasonal recipes, the latest SF Bay Area food news, and more!
Over 4,000 subscribers
#12 | Chilipepper Rock Fish is Not a Rock Band
Martha Stewart's Slow Buzz
Hello!
This week's newsletter includes a link to download a free ebook of Black diaspora foodways 🇬🇭 recipes.
By the way, I'm Bruce Cole, Publisher of Edible San Francisco. You're getting this email because you subscribed. If you'd like to hop off at anytime, simply unsubscribe. I appreciate you reading this newsletter.
First up, we're talking how to cook a fish.
---
EAT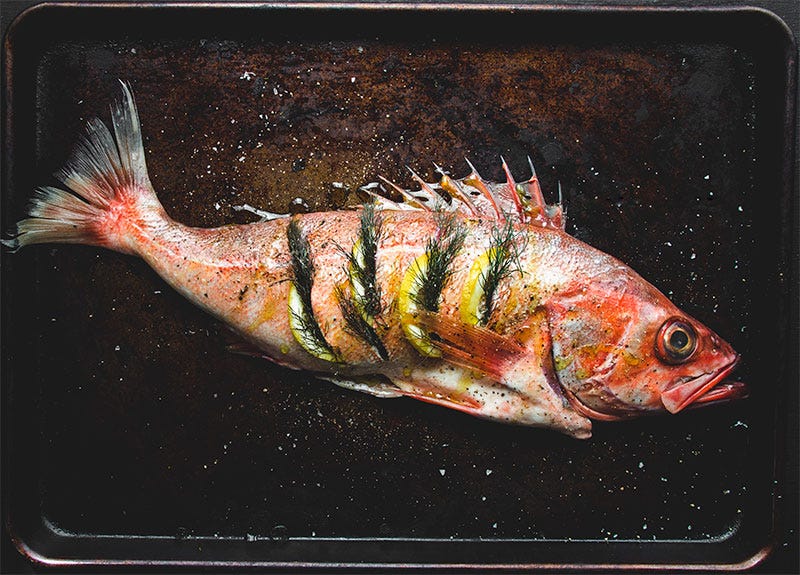 This is a whole chilipepper rock fish we ordered from Water 2 Table. Took it out of the cooler bag, slashed a few cuts in each side and threw it in a 450ºF oven for 20 minutes. Winner, winner, whole fish dinner! Recipe: Whole Roast Fish with Lemon and Fennel.
You've heard of nose-to-tail cooking? This is the seafood version. Bones release flavorful juices as they cook, keeping the flesh moist, and you get the added bonus of having the main ingredient for fish fumé, the French version fish stock.
Sources for ordering whole fish in the SF Bay Area: Water 2 Table, Two X Sea, Sea Forager. Now more than ever it's important to support the local fishing community!
•
Seafood Not Your Thing?
•
Eziban (ā'zē'bən): n. food in Ghana's Fante language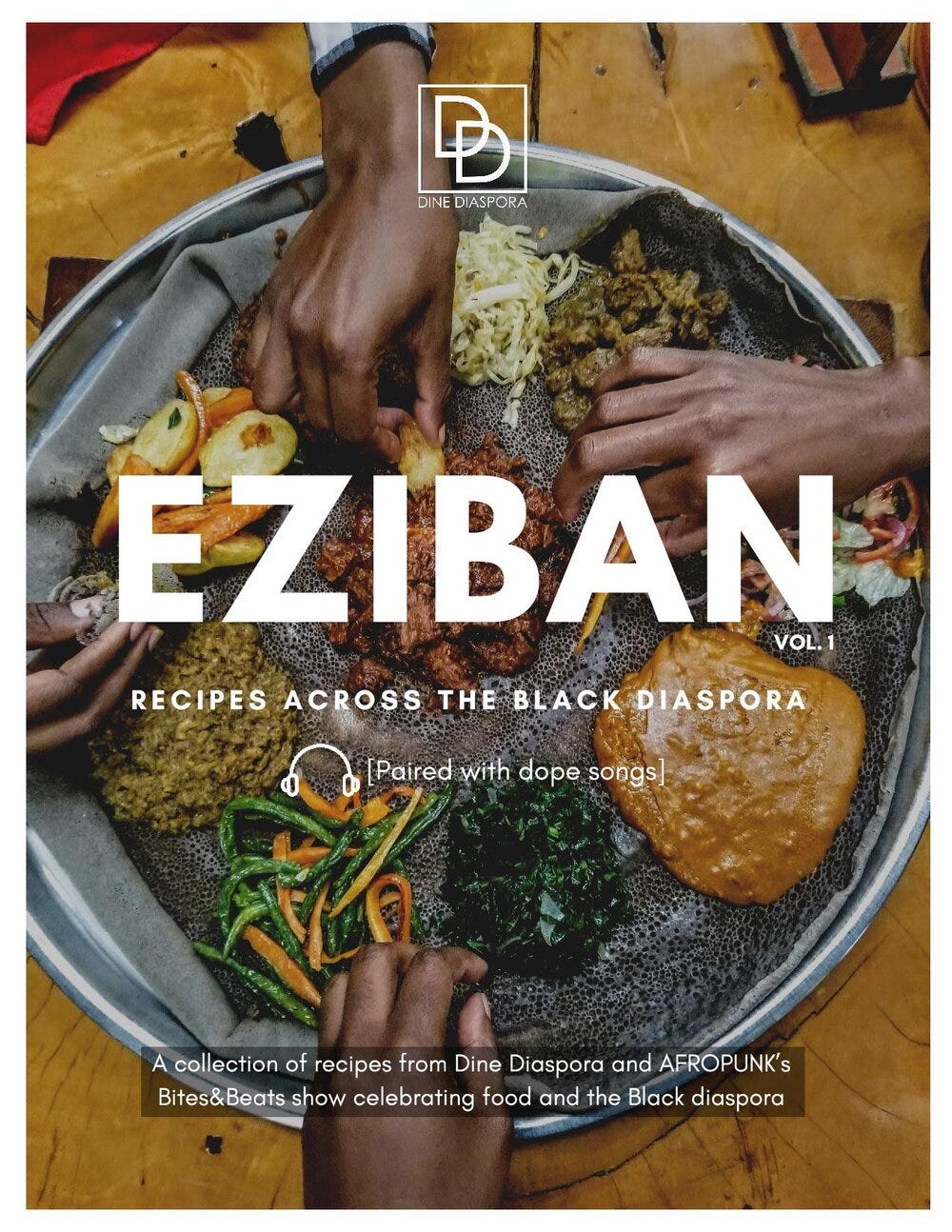 This collection of recipes comes from our collaboration with AfroPUNK on Bites&Beats - a show about food and the Black diaspora.  It features dishes and cocktails from Black food and beverage industry leaders (Kwame Onwuachi, Zoe Adjonyoh, Marcus Samuelsson, Andra Johnson and more) curated during a time of uncertainty. These chefs, beverage experts, and food entrepreneurs celebrate foods from their heritage while drawing on their own experiences and journeys to build onto the cuisines that define Black diaspora foodways. –Maame Boakye, Nana Ama Afari-Dwamena and Nina Oduro of Dine Diaspora
Download the free Eziban recipe ebook here.
•
The Hungry Hungry Hooker's List of Chef's Pandemic Side Hustle for the Bay Area
From basuku cheese cakes, to bread, barbecue and cocktails, Bay Area cooks who've lost their restaurant jobs due to the pandemic have been preparing food for pick up or delivery under the radar via social media.
These highly adaptable cooks have now harnessed the instagram economy to offer you hella tasty treats with the same level of care and skill you would see in the MICHELIN-Starred restaurants they worked in and for a fraction of the price. What's better than delicious noms at reasonable prices with a feel good side of knowing you're helping support creative entrepreneurship? –Adahlia Cole, aka The Hungry Hungry Hooker
Do not click here if you are hungry. You'll want to order everything. 😉
•
DRINK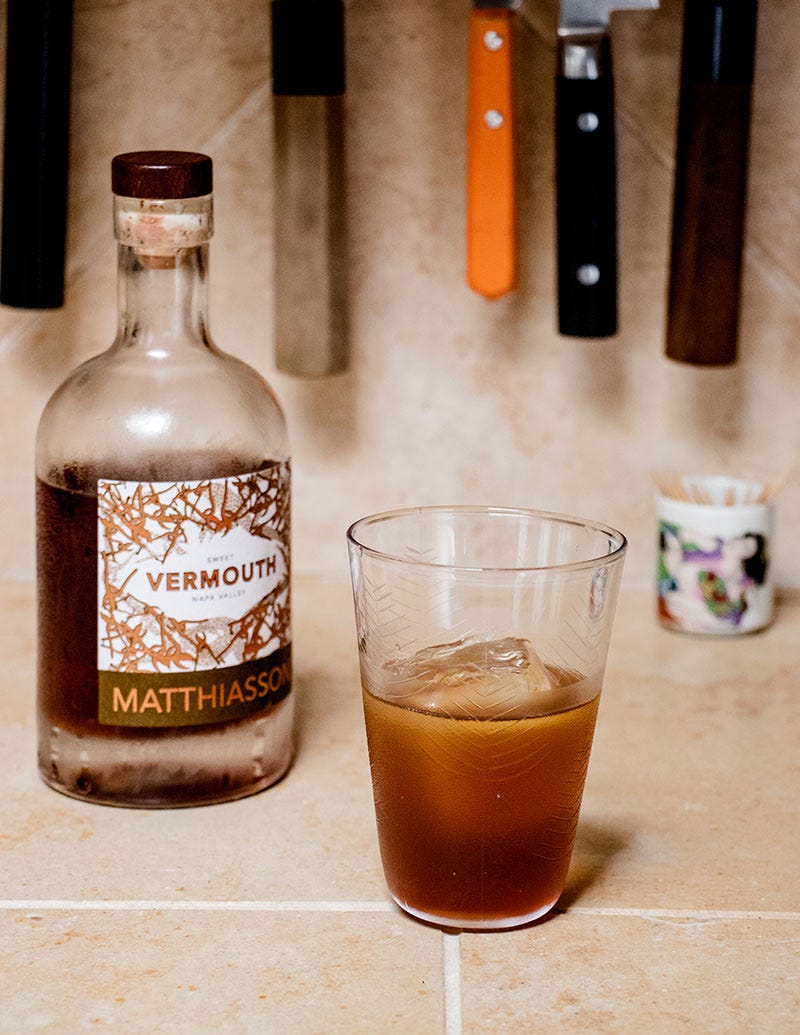 What we're drinking: Matthiasson Sweet Vermouth, No. 3
Made with a base of Flora grapes, a cross between sémillon and gewürztraminer developed at the University of California, Davis, in 1938. Also includes infusions made with Matthiasson's home-grown blood oranges, sour cherries and cardoons.
Our tasting notes: We're sipping it straight up on ice, natch, although Matthiasson's tasting notes suggest that this vermouth also makes a great Boulevardier, Blood and Sand, Negroni, and Manhattan. Lusciously smooth, spicy and dare we say chewy? Just like this tune from Tommy Guerrero:
We purchased this bottle from Kantine.
•
THINK
Martha Stewart's Slow Buzz
America's domestic doyenne debuts her new line of CBD pâte de fruit. That's pat-doo-fwee for those of you who skipped French class and they are little jewel-colored fruit jellies.
It was Stewart's friend, Calvin Broadus Jr. or Snoop Dogg, that introduced her to cannabis in the first place, albeit in a more extreme way than CBD.

"We sat next to each other for seven hours," Ms. Stewart told the New York Times, referencing her and Snoop's joint (ha) appearance at the 2015 Comedy Central Roast of Justin Bieber. "Snoop must have smoked 10 giant fat blunts, and I inhaled all that smoke. I felt really good." –Annie Goldsmith for Town & Country
•
Resist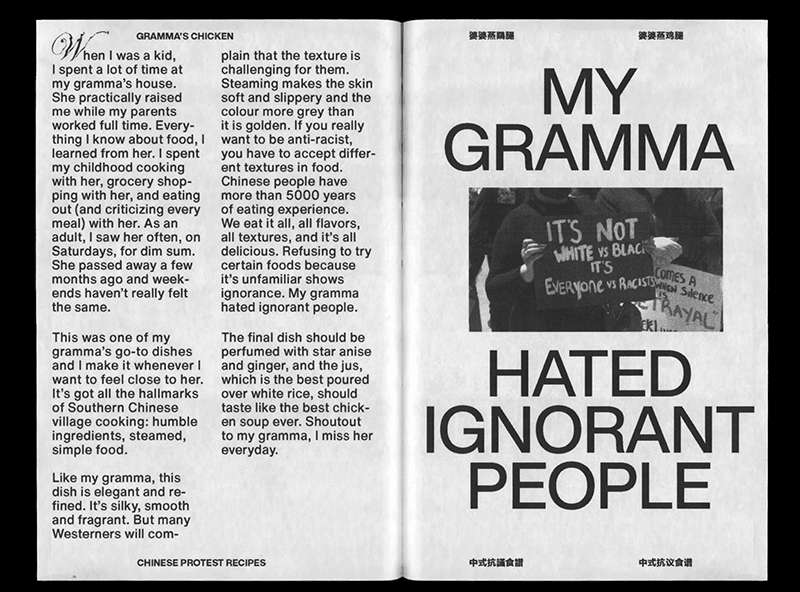 Chinese Protest Recipes, a new zine by Clarence Kwan to: support Black Lives Matter, raise awareness about racism and white supremacy and resist through Chinese food.
Define Dangerous
Meanwhile: California farmworkers say they didn't get masks during wildfires.
Even as the state distributed millions of N95 masks, many farmworkers are not receiving them. Few file complaints, fearing employer retaliation. –Manuela Tobias for The Counter
•
WATCH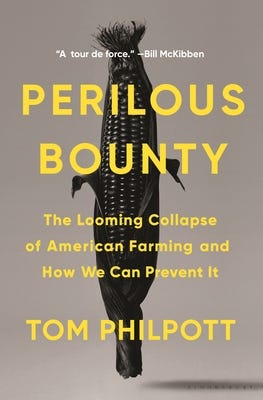 The Booksmith on Haight hosted author Tom Philpott in (virtual) conversation with Maddie Oatman, senior editor for Mother Jones, about his new book, Perilous Bounty: The Looming Collapse of American Farming and How We Can Prevent It. Help support San Francisco's independent book sellers by ordering your copy from Booksmith.
•
LISTEN
💥 New bonus episode💥⁠
⁠
The systems that the restaurant industry is built on don't work - they're built on power imbalances and devaluing the labor of hospitality workers. More folks than ever are questioning these systems and looking to make change in the industry. But as we're trying to make these changes - who are we looking to as leaders? Are we looking to the people that are just now getting to the conversation - or are we looking to the chefs and restauranteurs that have been doing the work and putting their necks on the line for years? ⁠
⁠
In this episode, Katy is joined by
@dahliathings
in talking with four people that have been leading the way in labor and wage issues in the restaurant industry. Katy talked to
@reem.assil
and
@chefpmistry
, two chefs from the San Francisco Bay Area. Dahlia talked with
@mila.ruiz72
and
@jeaniechunn
from
@1fairwage_official
and
@raisehighroad.
Check it out in your favorite podcast app!
The Copper and Heat Podcast on Labor and Wage Issues in Restaurants. Listen to the episode on Spotify or Apple Podcasts.
---
That's all for this week except for:
Thanks for subscribing to Eat. Drink. Think. This post is public, so feel free to share it.
Do you follow us yet?
Twitter 53K+ followers
Instagram 25K+ followers
Facebook 5600+ followers

Did you miss last week's newsletter? Check it here. 
And if you made it here by chance and like the looks of things so far:
We're outta here. Be well and take care,
–Bruce
p.s.
#PROTIP: You might encounter a pay wall for some of the articles linked to in this newsletter. While we don't advocate not paying for content (subscriptions keep journalists/writers employed!), from time to time we do use OUTLINE to read an article for research purposes.
---
"Everything will be okay in the end. If it's not okay, it's not the end" –John Lennon