Discover more from EAT. DRINK. THINK. from Edible San Francisco
Sign up for our free bi-weekly newsletter spotlighting seasonal recipes, the latest SF Bay Area food news, and more!
Over 4,000 subscribers
#13 | Blackberry Eating in September
Medicating with Mezcal
Hello!
One event we're definitely missing this year is La Cocina's biannual story telling event, Voices from the Kitchen. We highly recommend that you grab a ticket for their Oct. 29 edition, broadcasted nationwide for the first time as a virtual show.
This season's installment of Voices From the Kitchen captures beautiful, personal stories that speak to this unique moment. Our storytellers will look at "choices" through the lens of food, taking this theme in every direction— from timely stories that look at choices that arise for all of us during a worldwide pandemic to looking just a few months down the road at the critically important elections.
By the way, I'm Bruce Cole, Publisher of Edible San Francisco. You're getting this email because you subscribed. If you'd like to hop off at anytime, simply unsubscribe. I appreciate you reading this newsletter.
First up, it's late September and that means blackberries.
---
EAT
Roasted Blackberry Salad with Parsnips, Carrots and Beans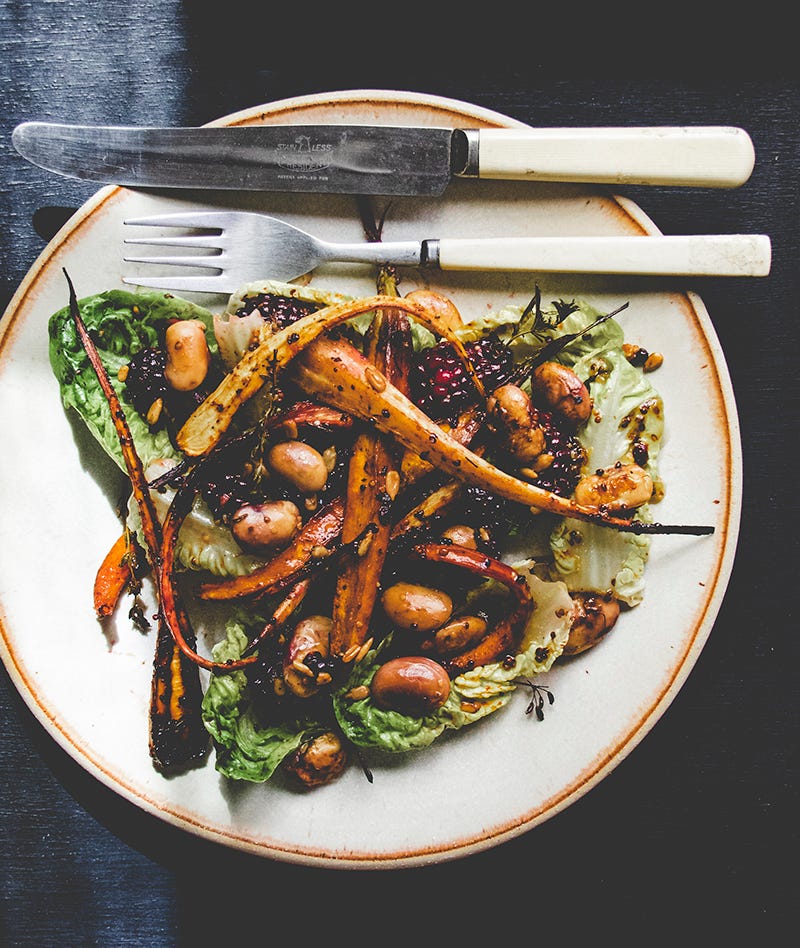 We're usually not a fan of fruit in salads, or rather, we rarely even go that route. But we found Anna Jones's Parsnip, Butterbean and Blackberry Tray Bake recipe when we clicked through to her site from her Friday newsletter (which you can subscribe to here) and it fit nicely into our blackberry theme for today's missive. So we riffed on it a bit, added carrots, replaced rye flakes with sunflower seeds and tossed it with some little gem leaves. Get the recipe here: Roasted Blackberry Salad with Parsnips, Carrots and Beans | Photo: Bruce Cole
•
Got Bugs?
We always try and rescue insects and spiders that surface when washing fruits and vegetables in a bowl of water. Luckily for the escapees, there's a window right near our kitchen sink that leads to a patio with many plants, which presumably makes a safe landing for those six or eight-legged critters. At least we'd like to think so.
Nik Sharma, author of the upcoming Flavor Equation: The Science of Great Cooking Explained (Chronicle Books, Oct. 2020) tests a strawberry washing hack that's been making the rounds on Tik Tok:
I'd read a few reports about folks washing strawberries in salt water to get rid of worms and other types of bugs, but hadn't considered doing it myself. To be honest, washing with tap water has never let me down. … I decided to run a simple experiment. I purchased strawberries from three different sources, cleaned them with either salted water or tap water, and then examined if the runoff contained any bugs of any kind. –Nik Sharma for Food52
A note on broccoli and bugs for farmers market shoppers: this time of year you'll find broccoli that's probably been in the fields all summer and although the plants are on their last legs, they're still producing florets for harvest. Broccoli florets make a nice hiding place for aphids which tend to multiply on plants that are weakening late in the season. If you happen to bring home a colony of aphids in your organic broccoli haul, soaking them in a bowl of heavily salted water will do the trick (as detailed in Nik's article above). Whether you choose to rescue any of those floating passengers who survive the salt treatment is up to you.
•
Veganize it!
•
If You Didn't Give a Shito Then You Should Now
"Shit-oh?" I asked.

"Yes, shitor."

"Sheee-toe?"

"Yes, shitor."

"But Dad, shit…"

Shito (also called shitor) is a famous Ghanaian hot chile condiment, akin to a relish, with a deep, earthy, smoky, fishy flavor. It can be made in a variety of ways, and every household has its own recipe. The condiment goes beautifully with both fish and meat, and can be served as a side to most dishes. It can also be used for marinating or as a dressing, dip, spread, or topping. –Zoe Adjonyoh in Epicurious
---
DRINK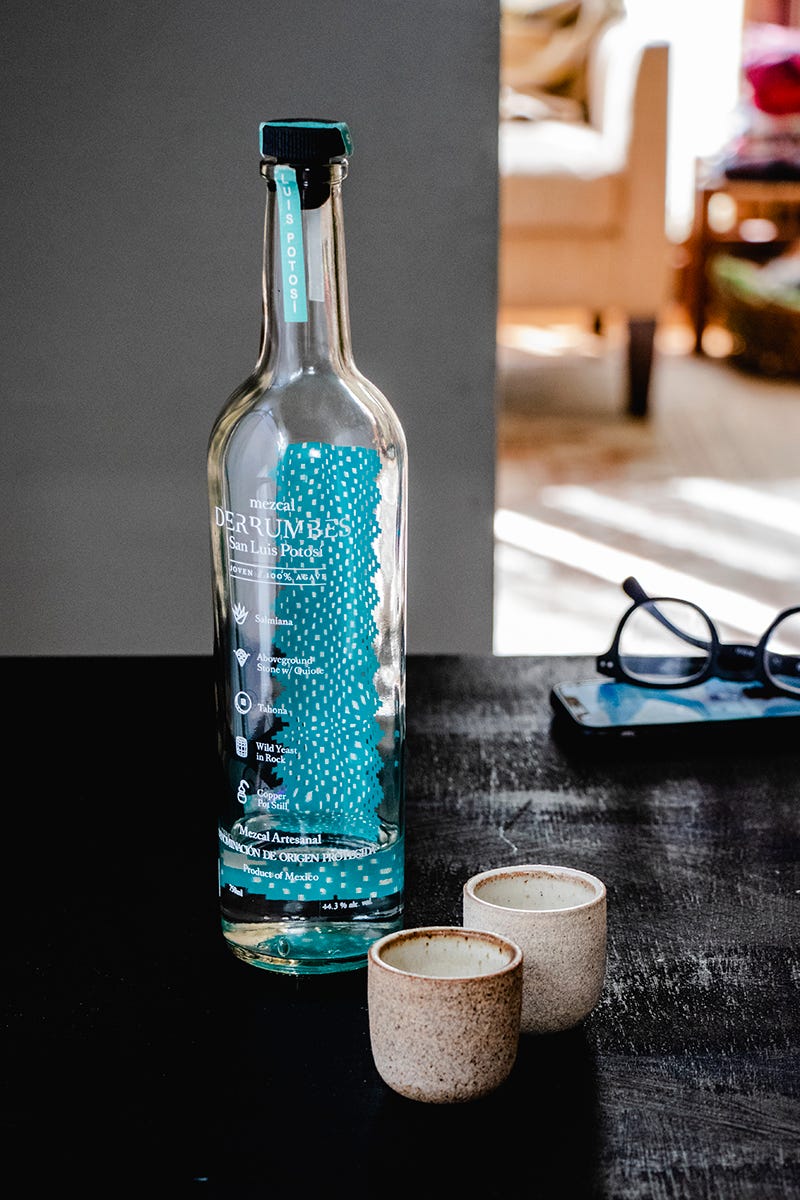 At the beginning of the pandemic we resorted to a little self-medicating with mezcal. Actually, it was a lot of self-medicating because we plowed through more than a few bottles in the first couple months. But we've still got a couple inches left of this Mezcal Derrumbes, San Luis Potosi. It's so deliciously sublime that we're savoring it s-l-o-w-l-y to stretch out the last sips. What makes the flavor profile so distinctive from other mezcals is that it's made from the wild agave Salmiana (most mezcal is made with the espadin agave) and it's cooked in a horno (oven) so there's no smoky profile. Here's a more detailed tasting note: Mezcal Reviews. We purchased this bottle from Gemini Bottle Co. | Photo: Bruce Cole
Related: Our primer on where to drink mezcal in SF - Where There's Smoke: Mezcal's Complicated Popularity
---
THINK
Plastic Free Cucumbers
So annoying that most English cucumbers are coated in plastic, right? In order to protect the fragile exteriors of English cucumbers, each is wrapped in two grams of plastic, the equivalent of five plastic straws. That practice will be coming to an end shortly, at least for Walmart shoppers: Apeel's "plastic-free" English cucumbers are shipping to stores this month.
The cucumbers will be coated in an edible substance that Apeel has made from materials found in plants (think banana leaves), creating an invisible barrier that can't be seen, felt, or tasted. This layer extends shelf life by keeping moisture inside the cucumber and keeping oxygen out—two factors that lead to spoilage. –Beth Kowitt for Fortune
•
Costco Chicken Stare Down
The carcass stared back. When I saw that pile of bones, it felt like a bucket of ice water dumped on my head — bucket included. That was when the switch flipped. … For the better part of 15 years — throughout jobs at the Chicago Tribune and Onion Inc. — I ate and ate, stayed fat, and shrugged it off as a job hazard. –Kevin Pang on why he quit writing about food for Heated
•
The Race to Reinvent Sugar
The problem is that sugar isn't easy to replace. Despite scientists' best efforts in the past century, none of the artificial alternatives that have been developed are quite as irresistible, let alone as versatile in the kitchen. … Sucrose is delivered to the taste receptors on our tongues by saliva, as sugar crystals dissolve in our mouth, but only about a fifth of the sugar in a typical bite of cookie actually connects with a receptor. The rest of it is washed down into our bellies—calories we consume but never taste. –Nicola Twilley for the New Yorker
•
De-Veganize It!
I Regret Why I Became Vegan. Diet culture is intrinsically linked to racism, sexism, and fatphobia. Since the values of veganism include abolishing oppression in all forms and advocating for the freedom of all beings, vegans should logically be fighting against diet culture as well, instead of trying to make veganism fit inside a toxic system of beliefs. –Arabella Breck for Tenderly
•
Decolonizing Salmon
The most privileged and diligent among the bon viveurs ask the socially important questions – "where was this caught?", "is this sustainable?" – believing themselves to be active and engaged consumers. … It is no longer enough for us to assume that other people are doing their due diligence. As conscious consumers, we must look past our perceptions of sustainability and focus on repairing our colonial history through education and consumer practice. –Elizabeth Dean for Sourced
•
True Story
When you give a neighbor a tomato he's going to...
"My mother just died, and she loved cooking green tomatoes." He nodded toward my small tomato garden. "Could I take a tomato, in her honor?" –Gene Weingarten in the Washington Post
•
Gabriela Cámara is named to Time's 100 Most Influential People of 2020
Through her visionary career, Gabriela has become one of Mexico's leading culinary diplomats, both in spirit and in practice. Not only does she run two of the most iconic kitchens on the continent—Contramar in Mexico City and Cala in San Francisco—offering the very best of her cultural heritage, she is also an adviser to the Mexican President, showing by example how food can have an impact far beyond the walls of a restaurant kitchen.

People ask me about the role of chefs in the 21st century, and I would look no further than Gabriela for the answer. She leads from the front at her restaurants, putting social justice first and advocating for those whose voices are too often marginalized. She walks the walk. –Chef José Andrés in Time's 100 Most Influential People of 2020
•
In Other News
---
WATCH
There's a mouthwatering new Netflix series on American Barbecue.
This is the most emotional cooking show, I guarantee, that you ever see. I mean, we had these guys out in the middle of Georgia, 115 degrees outside, and they're cooking. … We had them cooking like in pioneer days. Every day, it was something else. We had them cooking possum and raccoon and beaver and all kinds of stuff. –Kevin Bludso in the Washington Post

Trailer: American Barbecue Showdown
---
ONE MORE THING
Blackberry Eating
I love to go out in late September
among the fat, overripe, icy, black blackberries
to eat blackberries for breakfast,
the stalks very prickly, a penalty
they earn for knowing the black art
of blackberry-making; and as I stand among them
lifting the stalks to my mouth, the ripest berries
fall almost unbidden to my tongue,
as words sometimes do, certain peculiar words
like strengths and squinched,
many-lettered, one-syllabled lumps,
which I squeeze, squinch open, and splurge well
in the silent, startled, icy, black language
of blackberry-eating in late September.

–Galway Kinnell from Mortal Acts, Mortal Words 
And while we're on the subject of September: Ba-dee ya, say, do you remember?
---
That's all for this week except for:
Thanks for subscribing to Eat. Drink. Think. This post is public, so feel free to share it. Actually, we'd be eternally thankful if you shared it, with everyone you know 😉
Do you follow us yet?
Instagram: 25K+ followers
Twitter: 53K+ followers
Facebook: 6500K+ followers

Did you miss last week's newsletter? Check it here. 
And if you made it here by chance and like the looks of things so far:
We're outta here. Be well and take care,
–Bruce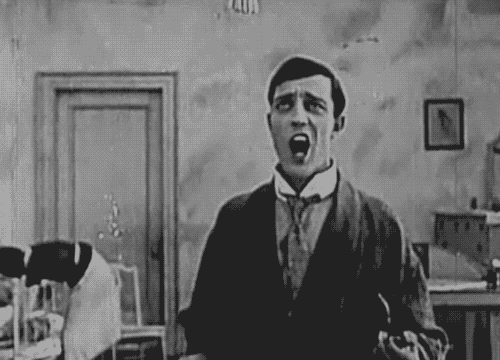 p.s.
#PROTIP: You might encounter a pay wall for some of the articles linked to in this newsletter. While we don't advocate not paying for content (subscriptions keep journalists/writers employed!), from time to time we do use OUTLINE to read an article for research purposes.
---
"Everything will be okay in the end. If it's not okay, it's not the end" –John Lennon